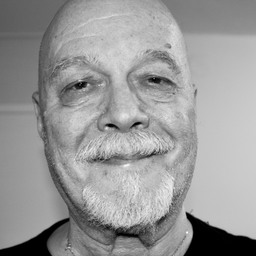 Iztok Alidič
27, Semen Alley Obscure fiction
In the house at 27, Semen Alley, a series of violent deaths happened. Criminal inspector Kveder has been called in to solve the puzzle, but he is doomed to fail from the very start.
Total cast size: 8 (3 f, 5 m)
sexual practices, murder, violence, humour, love triangle
The play features a group of weird and frustrated residents who live in a small house somewhere in Slovenia in the post-war time. All residents are somehow linked to the violence, the stuffy and spooky atmosphere in the house and the erotic mood. They are: wheelchair-bound mother Boni, her daughter Jožica, the plumber Guru Zapa, his mentally disabled son Robi, discharged soldier Štručka and cleaning lady and ex-partisan Urka.
This grotesque and absurd play is an allegory of the post-war society in Slovenia and resembles a modern-day Goga (a small town from a play by Slavko Grum called An Event in the Town of Goga).