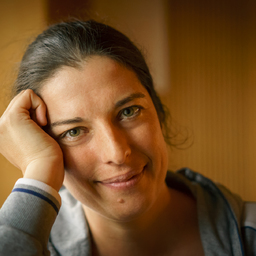 Mateja Perpar
A Bit of a Sin
What is a sin? What is a bit of a sin?
Total cast size: 2 (1 f, 2 m)
sexual practices, sin, confession
A Bit of a sin is actually an intertwined, parallel confession of a man and a woman. They got involved in a brief affair and now, wishing to unburden their minds, have decided to make a confession. Thus, the same sin is viewed from two diferent perspectives. The unusual approach of having two confessions heard at the same time requires a bit of innovative thinking on the part of the director. That is why I do not give any istructions about showing the man, the woman and the priest during the confession. The piece was originally written for the theatre, where only a confession box could be seen on stage and the voices of the protagonists were heard over the loudspeakers. In 2012 the text was made into a radio play for the Slovenian National Radio.
M: In the evening... I had just finished talking to my wife on the phone when the doorbell rang. It was her. This.. colleague... She had brought my glasses... I could easily make do without them... No point, really...
W: So I thought... we were doing the final accounts... lots of work... he needs his glasses... So I took them to his flat...
M: I didn't want to appear inhospitable... So I asked her if she felt like a cuppa...
W: He was terribly embarrased... asked if I cared for a cup of tea... I said OK, so he made some...
M: Boy, she was wearing this short skirt... and pointed red shoes... with really high heels...