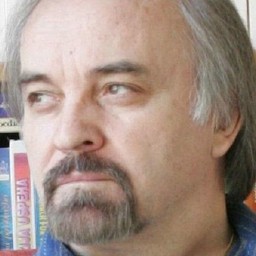 Evald Flisar
Alice in crazy land
"I dreamt how beautiful it is when you have no choice."
Total cast size: 11 (3 f, 8 m)
ethical dilemmas, environmental catastrophe, capitalism, consumerism, absurd
Flisar's continuation of Alice in Wonderland takes place in the imaginary land Poterunia. After being sucked up by one of the Triglav Lakes, Alice and her uncle Skočir find the world they have landed in fantastic. Yet all those imaginary and humorous elements that seem absurd and exaggerated are unveiling the most burning issues of the modern world; ecology, capitalism and politics are no more in the service of the ordinary everyman'.
The play is the author's own adaptation of his novel Alice in Crazyland (published by Vodnikova založba (DSKG) in 2008) and nominated for Večernica Award (awarded yearly for best youth fiction written in Slovenian language).