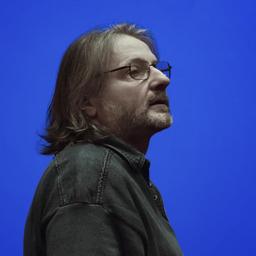 Vinko Möderndorfer
A Beautiful Day to Die
"Language is character. Language is rebellion." – A play about a generation clash.
clash of generations, family
The action is set in the 1980s. The play features two female members of two generations: an infantile mother and her jaded teenage daughter. The former still lives and even thinks like a rebellious teenager. For her, time stopped exactly 25 years ago and her immaturity still makes her somewhat weird and funny, she is a person long since and unknowingly overtaken by time. She continues to be a "rebel without a cause", someone who revolts for the sake of revolting or from a pure desire and need to defy or oppose. She continues to be incapable of reflecting on her extremely naïve attitude. Hèi, who grew up in foster care seems like the complete opposite of her mother: she is a girl of today, boring, colourless person, full of prejudice and resentment and a somewhat conformist spirit. Yet, it gradually turns out that everything isn't what it at first seemed to be ...